New Zealand: "Just like eating a hug"
If sheep were the first thing that came to mind when you thought of New Zealand well… you wouldn't be entirely wrong. While the country's impressive sheep population of 10 sheep to every Kiwi (referring to slang for the citizens of New Zealand, and not the bird) is pretty much common knowledge to the rest of the world, there are a lot of other, perhaps lesser known facts about this quiet country of 4.8 million people and 3.4 million registered cars. For example, did you know that it is home to the Sky Tower, the largest freestanding structure in the Southern Hemisphere? Or that there are zero snakes at all? Yes, yes, you think to yourself angrily, this is all well and good, but when are we gonna get to the good stuff?! And by good stuff, I assume you're not thinking of Lord of the Rings-filming locations (although, when you get a spare moment, do be sure to check them out, 'cause wow).
No, of course you're here for the food. And we can tell you that sustenance in Aetearoa, the land of the long white cloud (Maori for New Zealand) certainly will not disappoint. We met up with local Kiwi-correspondent Nicky at her gorgeous flat in the quiet and super cozy neighbourhood of Gärdet, where she had prepared a serious feast of delicious dishes from her homeland. We quickly got to rolling up our sleeves to help with the meal's main highlight: a traditional Pavlova. While many Australians will apparently try to lay claim to this delicious dessert (and understandably so), this sweet treat is not only fluffy, it is very much a New Zealand delicacy, as confirmed by Nicky, and her friend Ella, a Swede who had grown up in New Zealand and came by to join the feast. Apart from that, we were also treated to the most incredible cookies, which also have a history lesson behind them, as well as a whole host of other noms. So dive in, and learn more about how to make your very own New Zealand feast!
Pavlova - a big pile of dessert, and then some
Enjoy with: a cup of tea (preferably black)
Listen to: Wellington international ukulele orchestra for some chilling tunes
Serves 6-8, takes about 30-40 minutes
Ingredients
4 eggs

1 cup sugar

1 tsp vanilla essence

1 tsp vinegar (white wine or apple cider)

1 tbsp cornflour

300 ml whipping cream

2 tsp vanilla sugar

One package of frozen raspberries

200g fresh strawberries, sliced
Instructions:
Turn oven to 180 degrees celsius

Pro tip: clean the bowls you will use for the mixing with some vinegar. This will get rid of any residue fats and make sure you have great success with your fluffy pavlova!

Take the eggs and separate the whites from the yolks into a bowl

Whisk the egg whites until small "tops" start to form

A little at a time, add in the sugar while whisking. The mix should get glossy and stiffer

Once fully whisked, pour in the vanilla essence, vinegar and cornflour into the mix. Carefully turn the ingredients (NOT WHISK) into the egg whites until they dissolve

Put a baking sheet on a baking pan and gently spread the egg white mixture into a rectangle

Put they tray on the oven and leave for about 15 minutes (or until it turns a golden-ish colour

On a new tray, put a baking paper and spread some sugar on top in a thin layer. Set aside

Pour cream and vanilla sugar into a bowl and whisk

Once the pavlova shell is ready, take it out and flip it over to the other tray

Spread about half the cream over the pavlova, and the spread frozen raspberries on top

Start rolling the pavlova by rolling the paper

Transfer to a serving platter and spread the remainder of the whipped cream on top

Slice strawberries and decorate the pavlova with them

(Optional) Grate some chocolate on top of the pavlova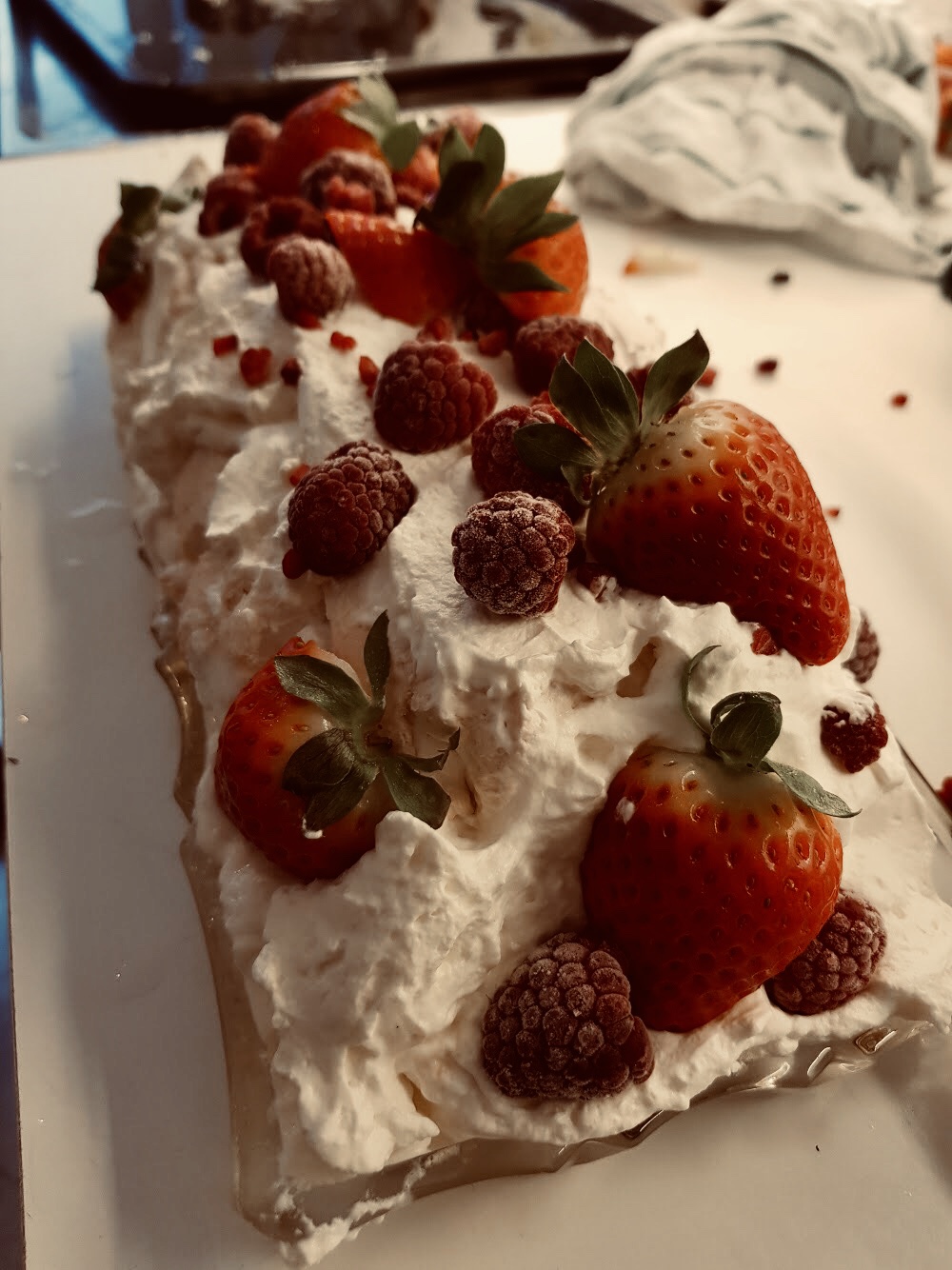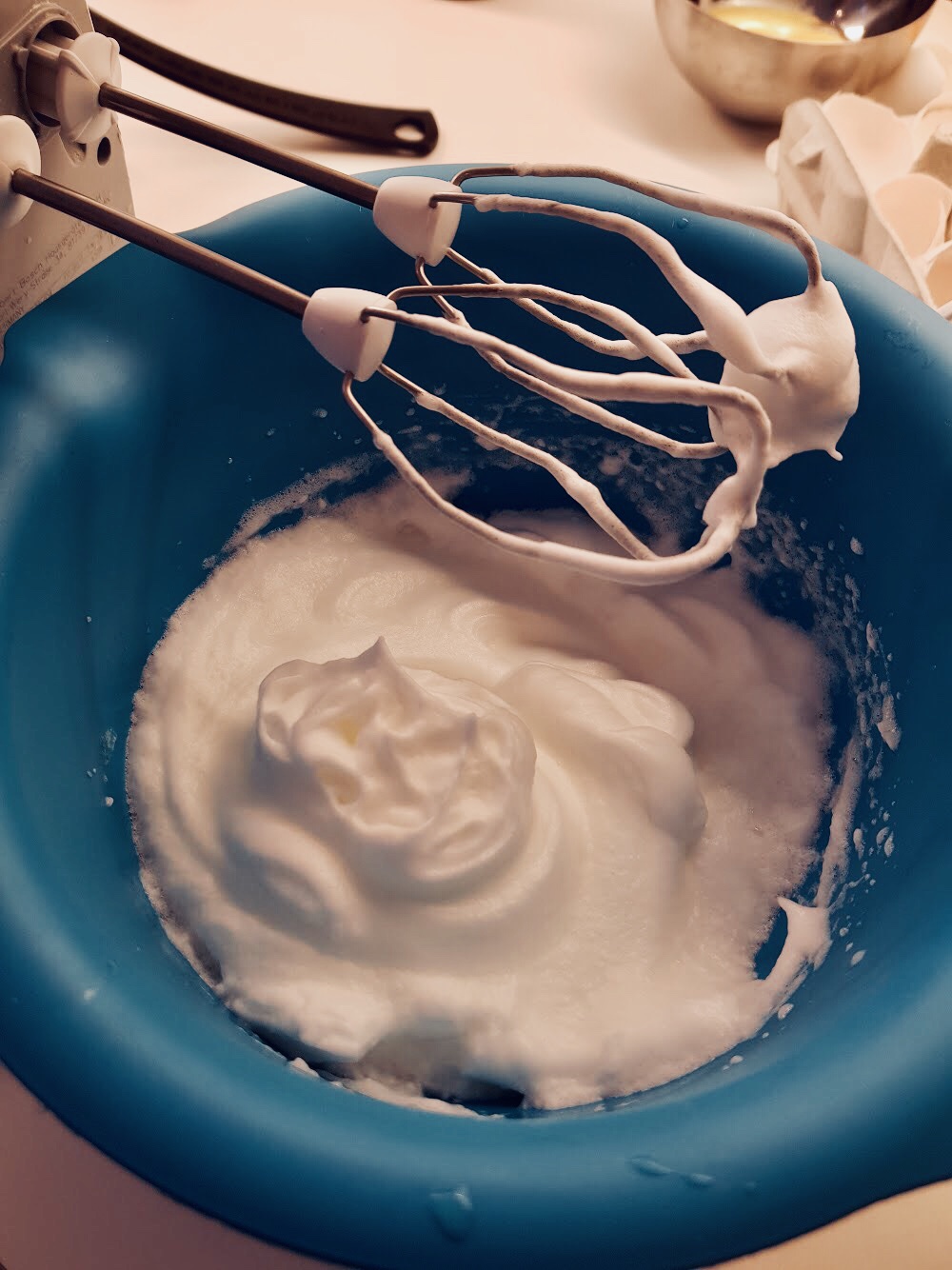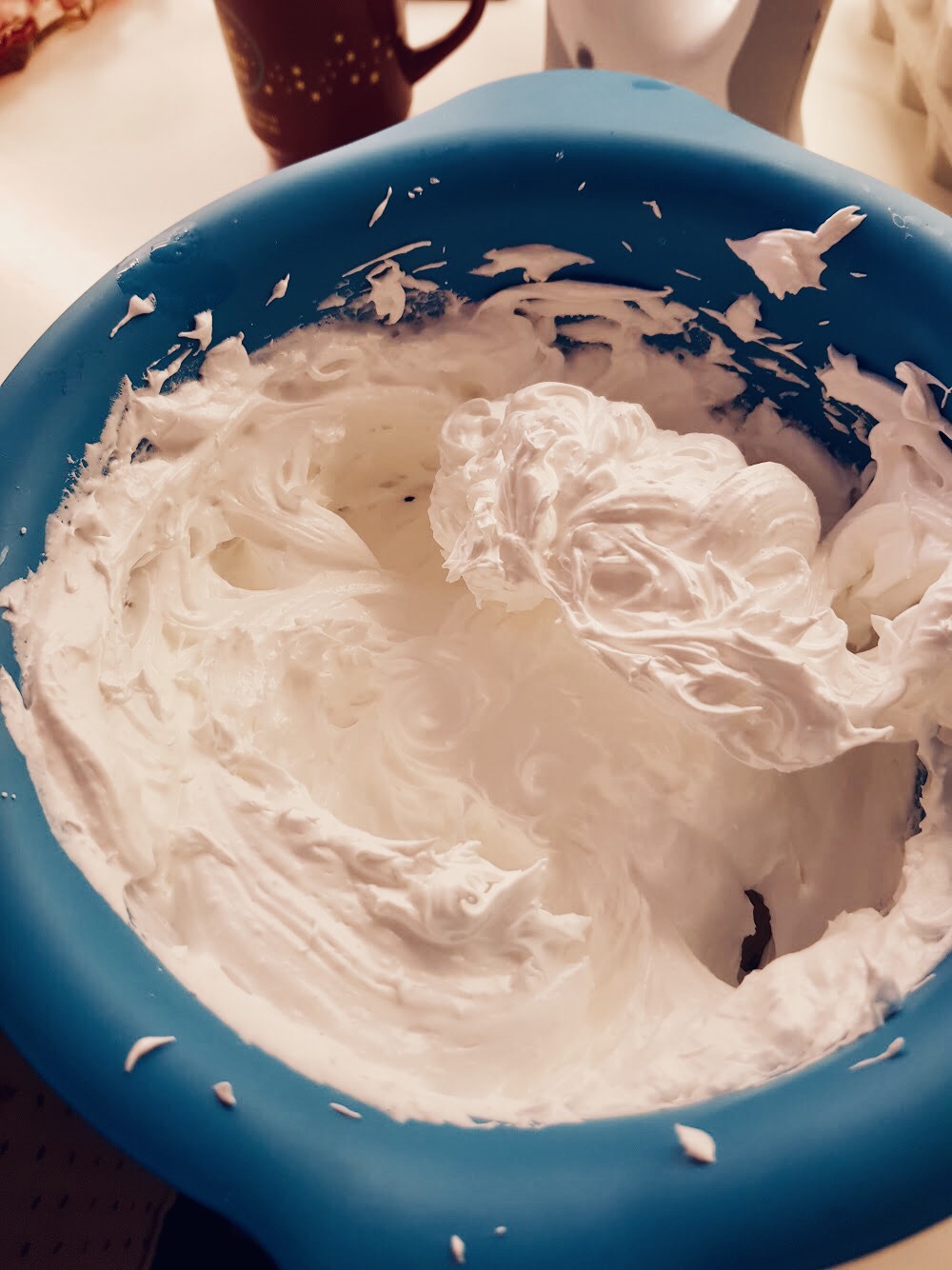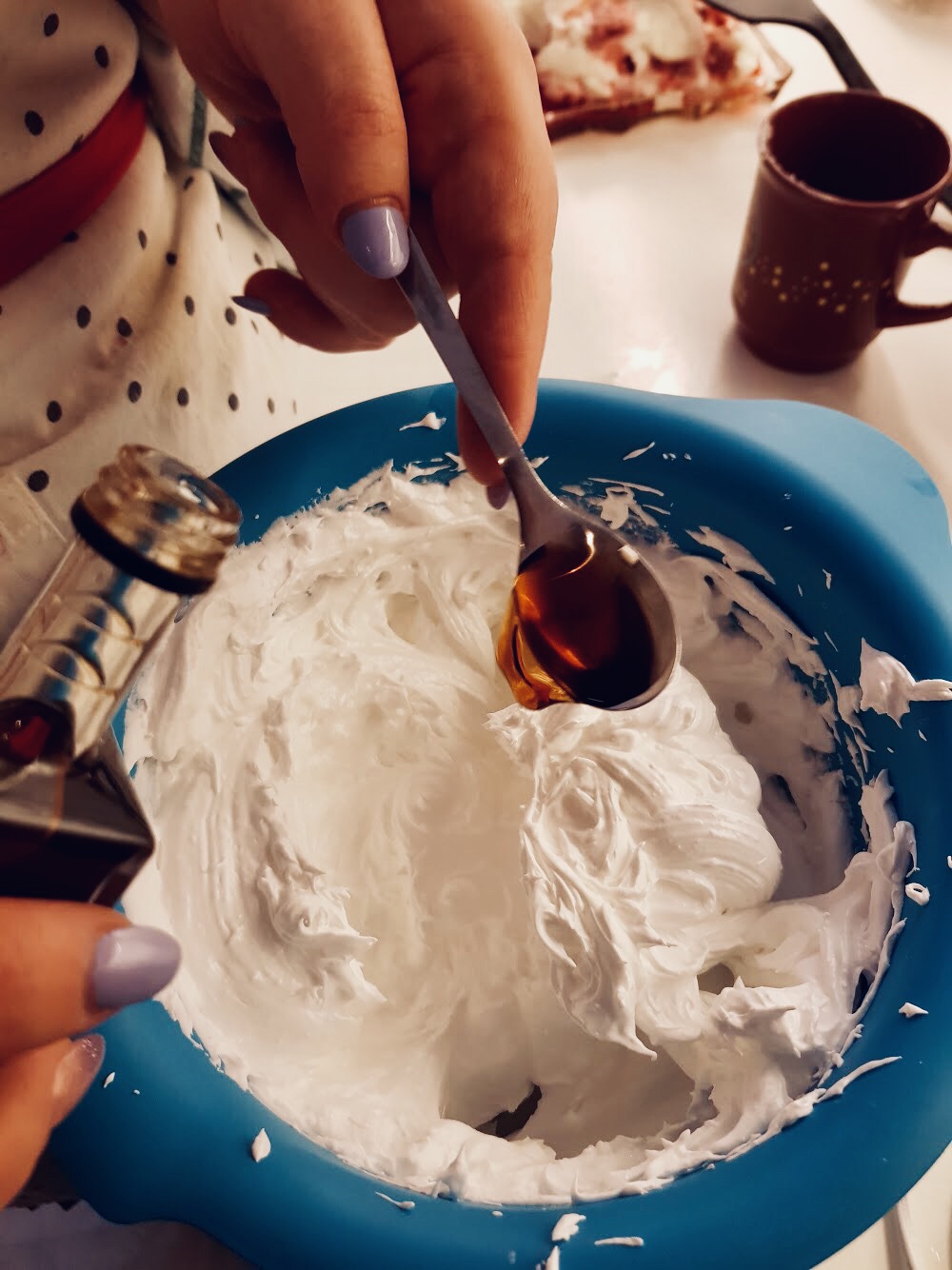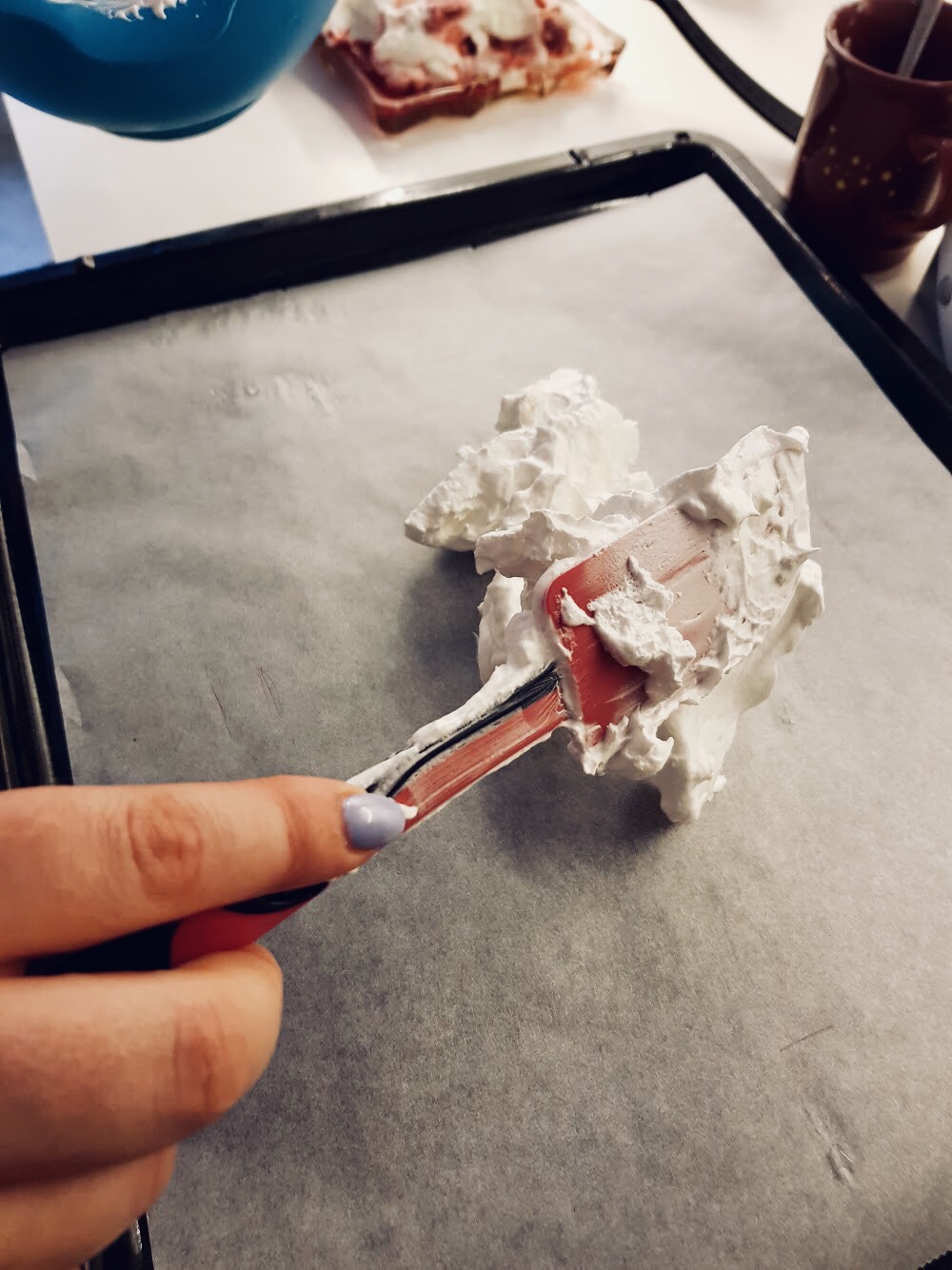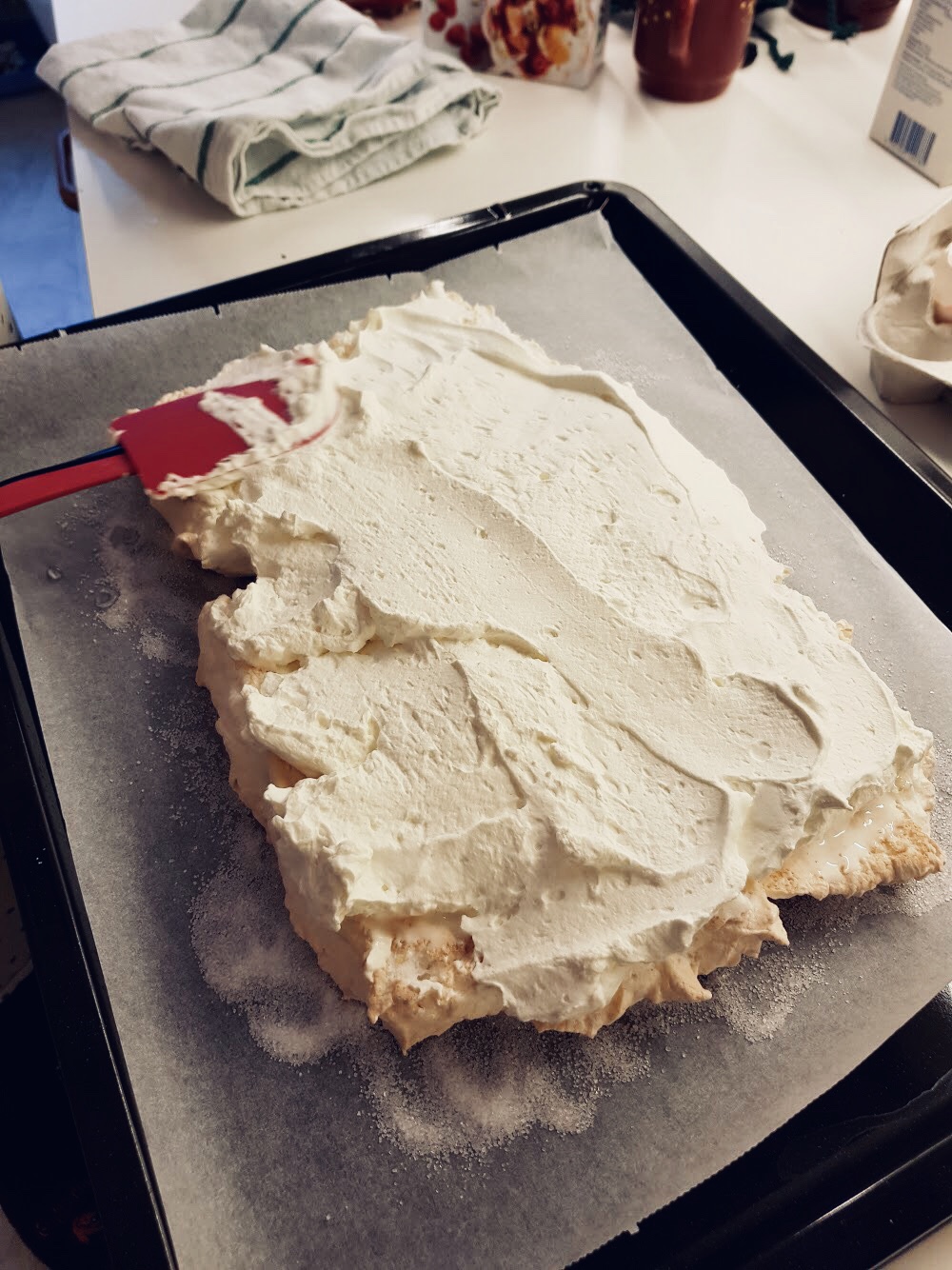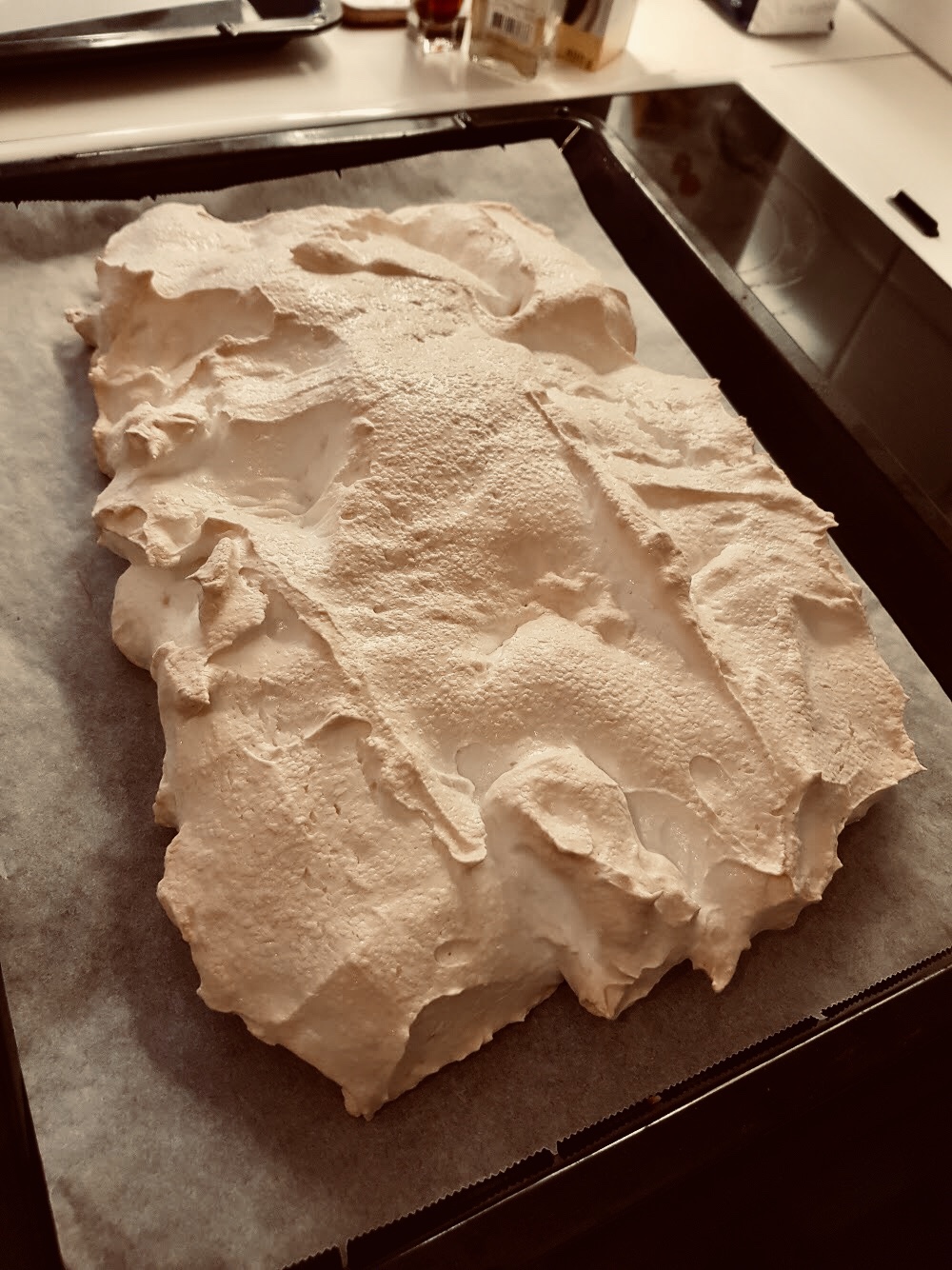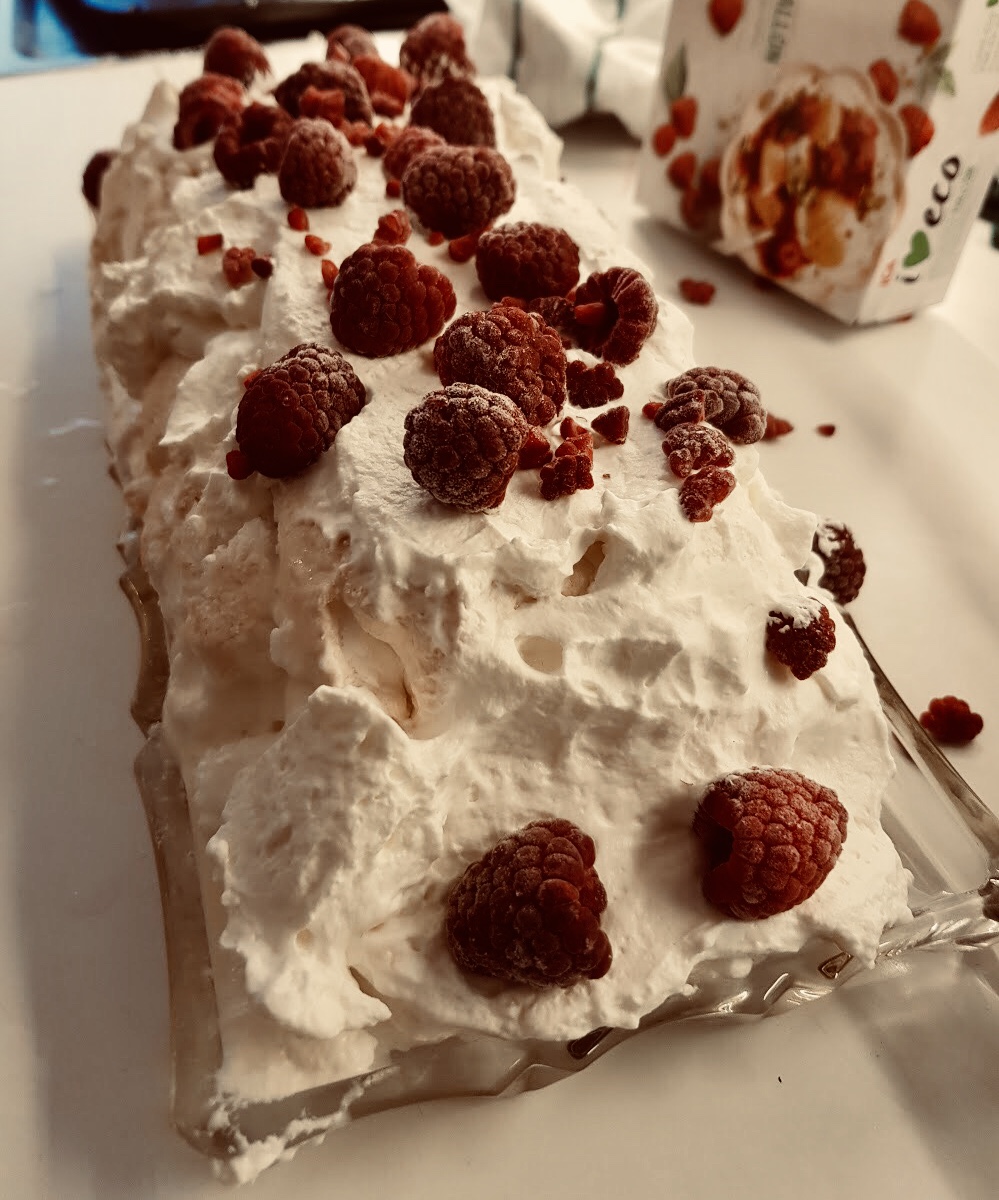 ANZAC biscuits
Makes about 27 cookies and takes about 30 min
Ingredients:
1 cup plain flour

1 cup rolled oats

1 cup brown sugar

1/2 cup coconut

125 g butter

2 tbs golden syrup

1 tbs water

1/2 tsp bicarbonate of soda
Instructions:
Sift the flour into a bowl. Add the sugar, rolled oats and coconut.

Melt the butter in a saucepan, then add golden syrup and water.

Stir the bicarbonate of soda into the liquid mixture.

Add the liquid to the dry ingredients and mix thoroughly.

Place walnut-sized balls of mixture on a greased tray and bake at 175C for 15-20 minutes.

Biscuits will harden when cool.

Ginger crunch:
Takes about 30 min
Double the amount of icing, double the amount of ginger, add 2 tablespoons finely chopped candied ginger to the base
Ingredients:
125g butter, softened

½ cup sugar

1½ cups Edmonds standard flour

1 tsp Edmonds baking powder

1 tsp ground ginger

2 tbsp candied ginger, finely chopped

GINGER ICING:
150g butter

1,5 cup icing sugar

4 Tbsp golden syrup

6 tsp ground ginger
Instructions:
Preheat the oven to 190˚C. Lightly grease a 20cm x 30cm shallow tin and line the base and two sides with baking paper.

Cream butter and sugar until light and fluffy. Sift flour, baking powder, ginger and candied ginger together. Mix into creamed mixture. Turn dough out onto a lightly floured board. Knead well.

Press dough into prepared tin.

Bake for 20-25 minutes or until light brown.

While the base is cooking make the icing. In a small saucepan combine butter, icing sugar, golden syrup and ginger. Heat until butter is melted, stirring constantly.

Pour hot Ginger Icing over the hot base. Cut into fingers immediately and leave to cool in the tin on a wire rack, then break apart along the cuts.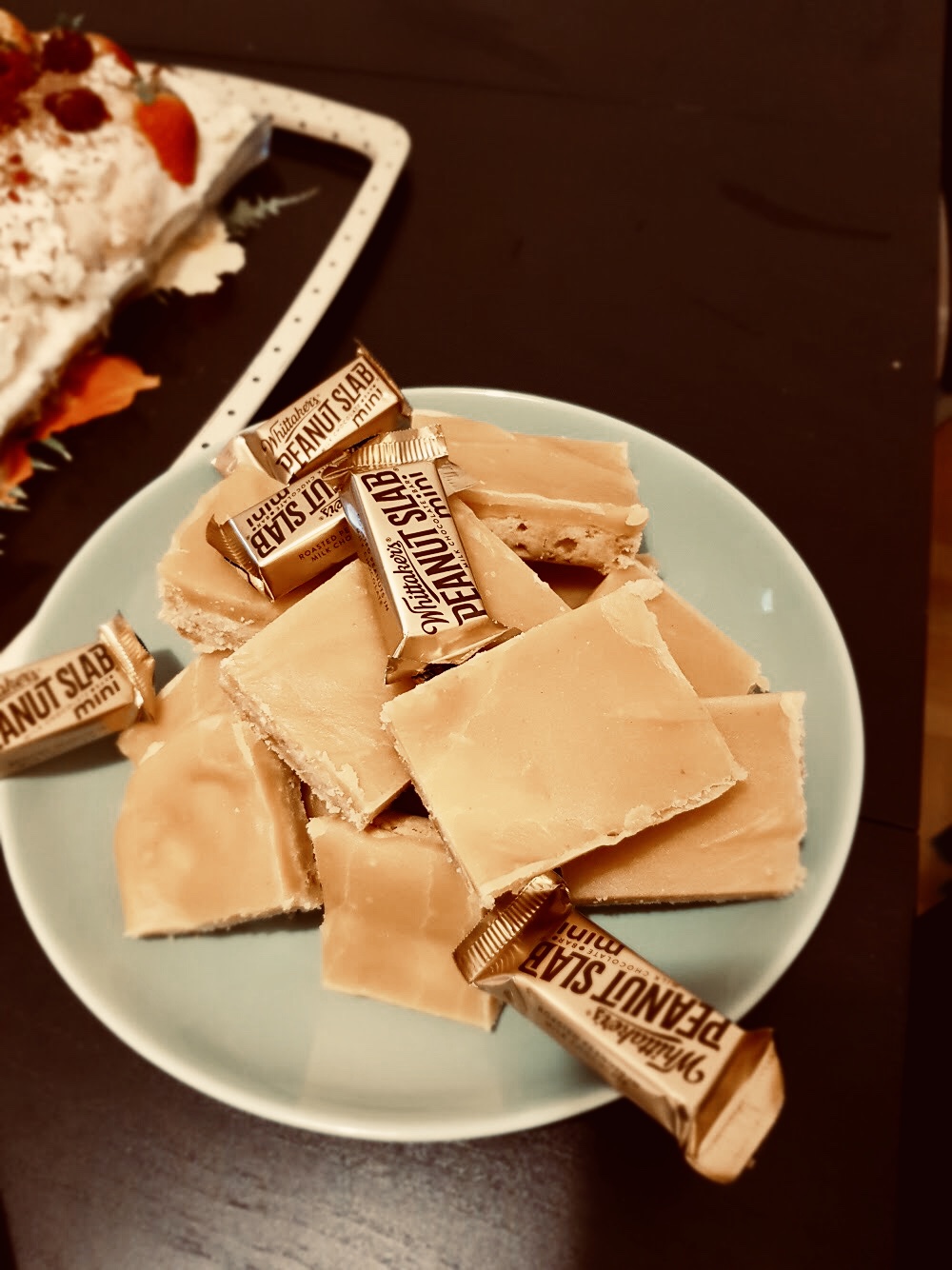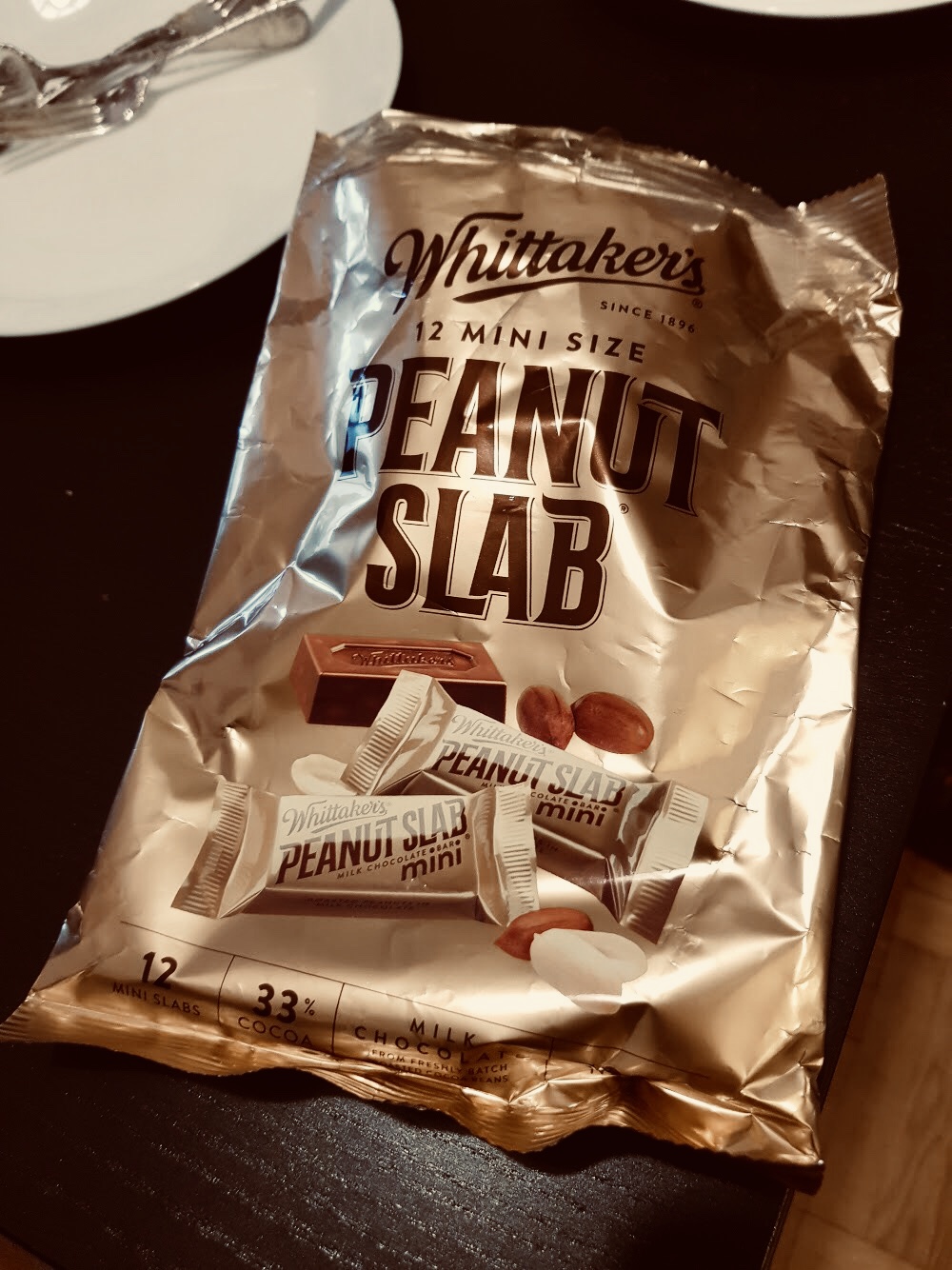 Egg and bacon pie
Päjdeg covering the base and sides of an oven proof dish. Crack eggs in to cover the bottom. Some broken, some whole. Sprinkle over a diced onion (red onions will turn blue in the pie), then roughly chop a packet of bacon and to the bacon add approximately 1tsp of liquid smoke, mix with fingers and spread over the eggs and onions. Lastly sprinkle over a good helping of grated cheese. I like the Präst cheese here because it's strong. Sprinkle over a little black pepper and bake at 180'c for approximately 40 minutes or until cheese is golden and knife comes out clean.

Ingredients:
Pie dough (buy a pre-made one, this is a lazy dish!)

Eggs (amount depends on the size of the oven pan you have, but let's say around 7)

1 onion (red or yellow, don't matter!), diced - red onions will turn blue in the pie

A packet of bacon, roughly chopped

1 tsp liquid smoke

Grated cheese (our chef prefers Prästost, but any cheese of preference works)
Instructions:
Turn oven to 180 degrees celsuis

Spread the pie dough in a baking dish

Crack the eggs in to cover the bottom, some broken, some whole

Sprinkle the onion over

Mix the bacon together with the Liquid Smoke and spread over the eggs and onion

Sprinkle a good helping of the cheese

Cook the pie in the oven for about 4 minutes and ENJOY!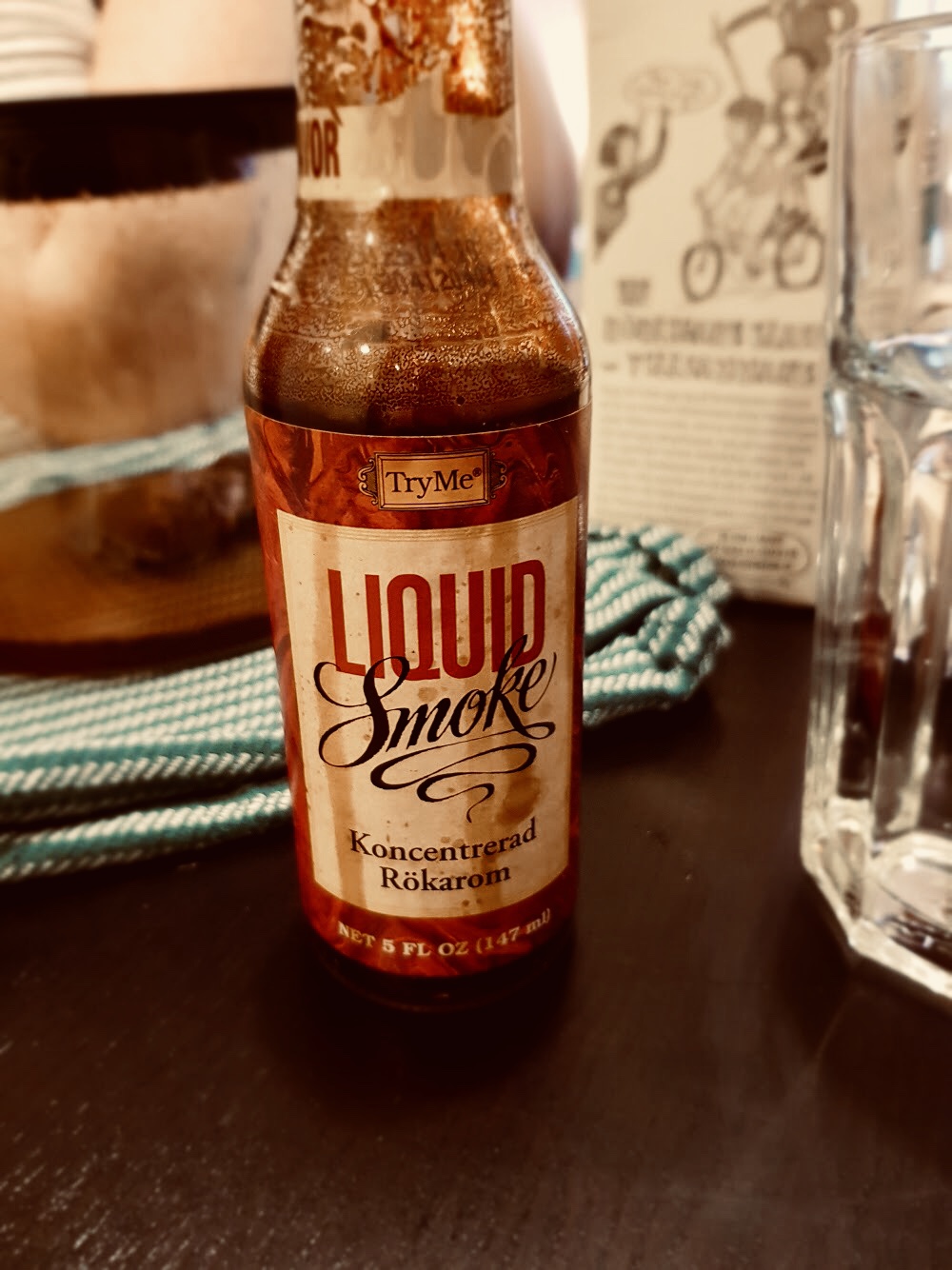 Interview Time
Kryddhyllan: What is your favorite food from home and why?
Nicky: Omg my god…probably a Sunday roast, with kūmara and pumpkin.
Kryddhyllan: What's Kūmara?
Nicky: It's kind of like a sweet potato.
Kryddhyllan: Is it a roast with beef or chicken?
Nicky: My mom does it with pork, she makes it really nice and crispy. Served with crushed pineapple and gravy, which is weird. Some people do applesauce but my mom does pineapple and it's the best.
Kryddhyllan: That sound incredible. Why is it your favorite?
Nicky: Because when someone spends that much time cooking for you, you know, it's just simply food and it's cooked so perfectly and with such love that it's like… eating a hug. It's there, you come to mum's place on a Sunday night and you can smell it down the street.
Kryddhyllan: Mmm, like eating a hug. That's so poetic. So we kind of talked about this before but what brought you here to Sweden?
Nicky: My partner moved here for a job. And then he moved back to Berlin for a job, and I stayed. I like my job here.
Kryddhyllan: Have you found any new favorite dishes since coming to Sweden?
Nicky: Umm, actually I really like knäckebröd *laughs. I'm kind of obsessed with them. But it has to be the right kind with the Dala horse on the front, and the yellow packaging. But when I first moved here, I hated, hated semla with such a passion. You'd think "oh that looks nice", but then you'd take a bite only to have it filled with that, ugh what is it?
Kryddhyllan: Mandelmassa? Almond? Cardamom?
Nicky: Cardamom! I was like what is this devil's food, why are you putting it in everything?! And I actually bought one the other day just because I wanted to give it to my flatmate so he could try it… and I was like "this is actually pretty good!", so my taste buds are evolving to deal with the devil's food cardamom.
Kryddhyllan: It takes a few tries for your taste buds to get used to something. Same thing for a song.
Nicky: Well I mean I'm used to cardamom in say, a lamb curry, but not in dessert! It has a robust flavour.
Kryddhyllan: It definitely is robust. Did you know anything about Swedish food before coming here?
Nicky: Hmmm, Ikea meatballs and surströmming. We watched this Youtube video of Buzzfeed people eating Swedish food and I was just like "oh my god, what are we going to do? Why am I coming here?!" I've yet to actually see surströmming but I am very confused about your buckets of crayfish.
Kryddhyllan: As in, the bucket or the crayfish?
Nicky: It's the whole thing. A crayfish party with the themed napkins and stuff, and then you take a bucket of crayfish, that to me is just disgusting. I don't eat seafood though.
Kryddhyllan: Is it the bucket itself?
Nicky: I mean it's that, and the lid's clear and the crayfish are all just staring at you, and everyone's carrying their bucket around.
Kryddhyllan: But I thought they were white and opaque?
Nicky: I have a very distinct picture of a transparent bucket…
Kryddhyllan: Just carrying our dead crayfish around… Uhh, that being said, what do you think is the best and worst thing about Swedish food?
Nicky: The best thing is that you can easily buy food from a lot of cultures here. And I like that it's simple, hearty food. Uh, the worst thing about Swedish food is that it's very meat-oriented and as someone who cares about the environment I don't really like that. But the meat here is treated a lot better than meat from other countries, and it tastes a lot better too.
Kryddhyllan: What do you think Ella?
Ella: I'm gonna disagree on the meat front about taste. Like, maybe it the type hay they get in the winter, but the meat is kind of anaemic.
Nicky: I mean the beef is never going to taste as good as New Zealand beef.
Ella: The closest I got was Ireland, their meat is really nice in terms of flavour.
Kryddhyllan: Maybe because of the grass…
Nicky: But after living in Berlin, where the meat was disgusting, and I couldn't open a package of meat without gagging, the meat here is way better.
Ella: I see a lot of similarities between Swedish cuisine and 70s New Zealand. But New Zealand is really far ahead in terms of experimentation.
Nicky: We also have a lot of migrants and refugees who bring lots of awesome food, so all of a sudden there's hummus on the shelves. I remember when I was a kid out mum got a recipe from our landlord, who'd gotten it from a Lebanese friend, and it was minced beef, onion, and curry powder served in a pita pocket, and it was a big thing to have curry in the food! My mum still makes it actually.
Ella: But there's also the nostalgia factor, same as if you were to go to an old person's home in Sweden you know what you're gonna get.
Kryddhyllan: Oh man… poor elderly. And if you had to pick one food to eat for the rest of your life, what would it be and why?
Nicky: Burritos.
Kryddhyllan: mmm, why?
Nicky: I mean, because it's the perfect food. It's got flavour, and spice and acid. And it has carbs and protein. So it tastes good and it's not that bad for you. I've actually spent a lot of time thinking about this! Some people say pita, but if it's for the rest of your life you have to think about your health!
Kryddhyllan: Only thing about burritos is that they're hard to fold… it's hard to get the technique down.
Nicky: Yeah, but it's a messy food. You should never enjoy food if it's too tidy.
Kryddhyllan: Keep it messy! Ok, same question but about herbs, or spices, or minerals because we realized that this has been a topic of debate… any flavouring. What's your spice of life?
Nicky: Hm, my favorite herb would be thyme. You can put it in a tomato sauce, in a cream sauce, and anything. And a spice would be paprika, it just goes with everything. It's just music, thyme and paprika.
Kryddhyllan: Smoked paprika…
Nicky: Yeah it has to be smoked, in New Zealand it's always smoked, it's annoying that it's not here.
Kryddhyllan: And what is the best meal you've ever had?
Nicky: Hmmm….
Kryddhyllan: No pressure!
Nicky: I remember this man I met in India invited me back to his family's house for dinner. He'd helped me with my train ticket, because I'd had a problem. I was really upset and he got me on a rickshaw, and took me to a hotel that he knew, and he negotiated a really good price for the room, and so I stayed in this luxury hotel for like, no money, 'cause he felt sorry for me. Then he invited me to his family's house for dinner and I felt like after doing all that for me I shouldn't say no. And so I went there and his family was very, very poor. And at the time I didn't eat meat in India because it's a bit scary, and his family, you could tell that they'd gone out and spent quite a bit of money going and buying goat, and served me this plate of food, and no one else was eating it, and I was thinking "oh I really don't wanna eat this meat, but I know I have to because I know they've gone out especially for me and bought it". For me it was just absolute selflessness, and absolute love. Just plying food on a stranger who you've already helped, for no other reason, for nothing. My biggest food moments are probably when they come from someone who probably doesn't have the means, or has put in a lot of effort to cook. It doesn't have to be the fanciest meal ever, but for me food is love. You cook with love, and you feed people with love, and it's just the best thing. That would probably be my most emotional.
Kryddhyllan: That's so nice and so beautiful… How did you feel after eating the goat?
Nicky: Well it was super tasty.
Kryddhyllan: More stomach-wise.
Nicky: Oh no, no. I will say that India for me was like bulimia without the social stigma. I was just really ill, all the time. So like, was it the goat? It could have been anything. I was ill all the time in India, but I looked really good. So it was fine.
Kryddhyllan: Did you ever see this family again?
Nicky: I mean we're in touch on Facebook. But his English isn't great, but you know if I ever go back, or I will go back to Rajistan, and I will go visit Ali's house, and I'll probably bring my own goat! But yeah, that's what really killed my heart in India. I went and visited the home village of the family I was staying with, and it was like what you see on those commercials for donate money to India. And they put on food for us. And when I left they gave me 50 rupees, which is like one New Zealand dollar, like 8 crowns. They handed it to me and insisted I take it, because it's a tradition in the village that you give a guest money. And I'm just thinking "I don't want their money, THEY need their money", but they gave it to me and I had to take it, and it was such a giving society. That was the big thing I learned while in India. You can have nothing and still give everything. It doesn't have to be money, just the simple act of helping someone find a hotel, feeding someone.
Kryddhyllan: Maybe not that similar to Swedish culture…
Nicky: I mean people here are nice… But people probably wouldn't take me in off the street and cook me a full meal *laughs.
Kryddhyllan: And last question, what is your favourite restaurant at the moment? Can be anywhere in the world.
Nicky: Can I say three? So down the street on Valhallavägen there is an Indo-Persian restaurant. It's called Diwan. It's tiny, and it's super friendly, and they do this chicken dish that is grilled and marinated in saffron and pistachio. It's the most tender chicken, it just melts in your mouth, I wanna go there for my birthday. Another favorite is a restaurant that's been in my hometown forever, and it's called the Satay Noodle House. I think it's run my Cambodian refugee immigrants since forever, it's been around at least since I was 10 or 11. It's simple Cambodian street food and it's amazing. There's several but my favorite is the one on St. Andrews Street. It's simple stuff but it's been around for 20 years, and I remember when I was a student and we were moving in, we ate there everyday for lunch and dinner. I actually burned my stomach lining from eating so much chili, and had to go to the doctor's...
Kryddhyllan: That's a lot of chili…
Nicky: Yup, I love spicy food.
Kryddhyllan: Well, thank you Nicky!!